acai berry guide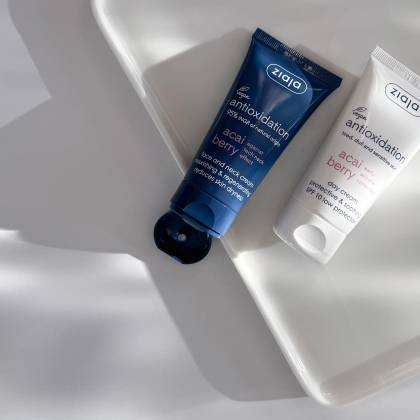 problem
– polluted air
– smog and dust
– UV radiation
– air-conditioning

negative external factors affect the skin:
– impair barrier functions of the epidermis
– decrease skin hydration and elasticity
– accelerate ageing processes and wrinkles formation

as a result, the skin:
– ages faster
– loses its elasticity
– undergoes photoaging
– is dry, hypersensitive, with discolored patches
indications
the skin:
– sensitive and dry with the first wrinkles
– tired and dull
– for people living in large urban agglomerations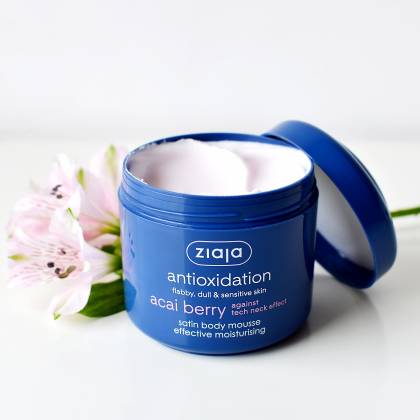 main ingredients
acai berry Euterpe Oleracea Fruit Extract
Acai berry extract standardized for the content of antioxidative polyphenols. It neutralizes the harmful effects of free radicals. Effectively protects and strengthens the natural protective barrier of the epidermis. Reduces hypersensitivity to external factors. Improves skin condition and gives it a radiant, healthy look.
hesperidin derivative
Bioflavonoid is a derivative of a known pharmaceutical substance, hesperidin. It has anti-inflammatory and antiradical properties. Strengthens and protects the walls of blood vessels. Reduces puffiness and dark circles under the eyes and improves the skin tone.
beta-glucan
Polysaccharide, a sugar obtained from oat grains Effectively regenerates the skin. It is known for its healing and soothing properties. Actively moisturizes and smoothens the skin.
hyaluronic acid
It is a glycosaminoglycan, a substance naturally found in the skin. It is responsible for proper moisturizing by binding water in the skin. Visibly improves elasticity, resilience and smoothness of the skin. It is an active substance with anti-wrinkle properties.
anti-pollution and tech neck effects
the skin:
– resistant to harmful environmental factors
– smooth, resilient and elastic skin of the face, neck and body
– moisturized due to active layered hydration
– radiant, brightened, with a younger healthy look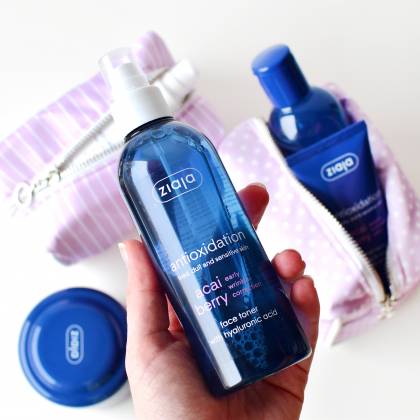 glossary
– antipollution
In cosmetology, antipollution means adjusting care elements to environmental threats.
– smog
Clouds of air pollutants composed of harmful chemical compounds and never settling dust. The greatest threat to human health is fine dust with a particle diameter of not more than 2.5 micrometers (PM 2.5).
– antioxidants
Compounds that stop or delay oxidation processes and contribute to the neutralization of free radicals.
– tech neck effect
Tech neck refers to the wrinkles on the neck formed as a result of looking down on mobile phones and other mobile devices.